Amicat EXOTIC SHORT HAIR are home cattery located a stones throw from Juquitiba IN Rain Forest.
We hope you enjoy your visit.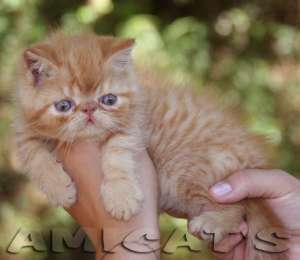 My Exotic Furs is a small, IPC Registered
We specialize in Exotic Shorthairs and sometimes Persians.
We only have a few litters a year as our busy schedules permit. All our cats live with us underfoot and are a part of our family. They receive enormous amounts of love and attention and as such are extremely social and playful. My Exotic Furs kittens are known through out the cat fancy community for their sweet and social personalities. Read what others have to say here...
We started breeding Exotic Shorthairs about 15 years ago with a beautiful Tortoise Smoke Exotic female and have never looked back, we simply fell in love with the Exotic Shorthair breed.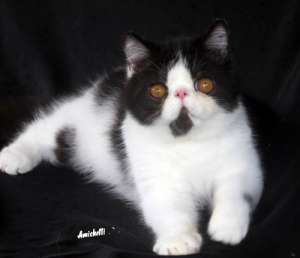 We know that once you experience what it's like to live and share your life with these beautiful and extremely affectionate creatures you will feel the same as we do about Exotic Shorthairs.
Please brows our website and enjoy the photos and contact us if you have any questions regarding the Exotic Shorthair Persian or the availability of kittens. We answer every email and inquiry.
Whether you are looking for a Pet, Breed Quality, or Show Quality Exotic..........our beautiful Exotics from champion bloodlines will make a wonderful addition to any home or cattery.
Exotic Shorthair Persians are Adorable to look at.........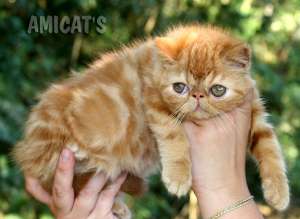 Exotic Shorthair Persians are sweet, peaceful and Loyal Companions...........

Exotics are extremely affectionate.........

Exotics really do make the "Perfect Pet".

With their sweet teddy bear look, docile yet loving temperament and relatively easy maintenance grooming regime, Exotic Shorthair Persians are fast becoming one of the more popular cat breeds. Exotics make the perfect pet for people who are looking for the laid back personality of the Persian, along with the unique body and head shape, yet do not wish to commit to grooming a Persian's long coat. Exotic Shorthair Persians really do make the "Perfect pet".
Gato AMICAT´S EXÓTICO
Moderno Gatil Amicats Original
Original IPC Certification
AMICATS® Venda

Gatos-Gigantes Maine coon Bengal Ragdoll Exotic

&

Mini Gato

Toycat -(novidade)
Criação Gatos com Certificação de Sustentabilidade IPC Ecologicamente Correta
F: 5511 99386 8744 whatsapp BRASIL
F 55 11 993868744 BRASIL
We have a zero tolerance policy for breeding animals with known health issues and or diseased animals regardless of how pretty their offspring is. We value our customers heartfelt decision to add a new furry family member into their lives more than we do the almighty dollar.
Rest assured you are in good hands with your heart when purchasing one of our kittens. Our 27 years in business speaks for itself.
FYI - Updated photos always result in the kitten's price going up.
This policy is put in place due to numerous non-serious inquiry's in the past.
Prices are subject to change without notice.
The ONLY way to lock in the current price is to place a deposit or pay for the kitten in full.
We update photos on our own time schedule and without prior notice, once taken and uploaded to the world wide web the price will go up.
Placing a security deposit is the ONLY way to hold/secure a kitten.
****Prices****
Our kittens are priced on three contributing factors:
1.) Color
2.) Facial Structure
3.) Our willingness to keep them back as a future breeder.